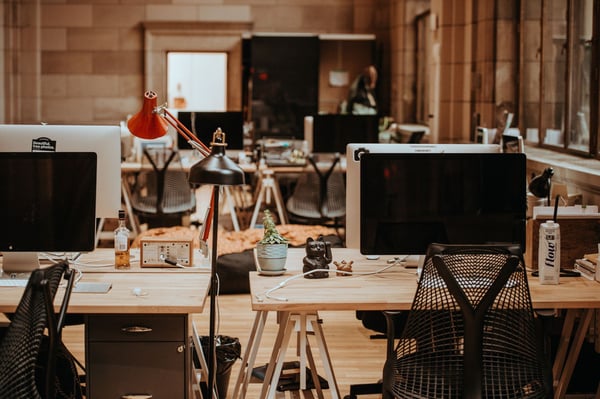 One thing is certain in business: where you operate dictates your success.
Whether you're a start-up working from home or a director for an established corporation, your location decision is a critical part of your business strategy, and it directly impacts revenue.
Location requirements should be reviewed annually as part of your business plan.
Consider how your current or new space will support your goals, especially if they include:
adding employees,
increasing market share, or
expanding a franchise into a new market.
The process of finding the right location will vary depending on your requirements and the market.
Consider these five steps to finding the business location to best support your business objectives.
1. Contact a Broker
If you don't have a broker, ask for a referral from a friend or business associate. Make sure the referral is for a commercial real estate broker, and is someone who has experience in your business need category, such as office buildings, industrial buildings, or retail sites.


Perhaps a broker has already reached out to you on a sales call. You may want to set up an interview with them, but be sure to interview other brokers as well. You can also call your local Chamber of Commerce and professional business networks (including CCIM) for commercial real estate broker referrals in your area.

Your broker should contact you regularly and notify you of market conditions as they change. They should keep your lease schedule and help you decide whether to renew or move at least six months prior to the expiration date. It is important to communicate with your broker if there any unanticipated changes in your space or location requirements.

Even if you plan to renew your lease, start the process early. Changes in the market may make moving to a new space more desirable, and you'll want ample time for your broker to review and negotiate all options that are best for your business.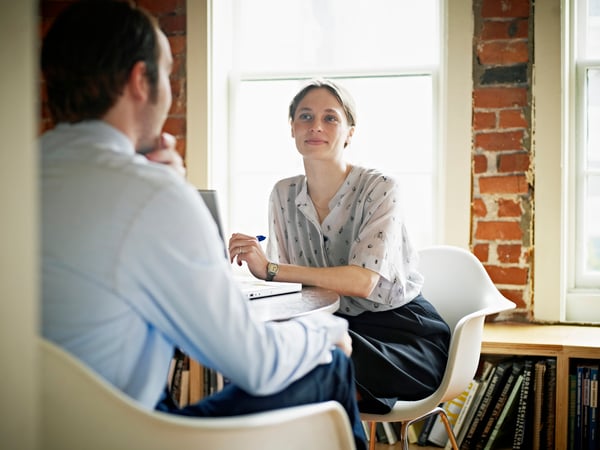 2. Meet with Your Broker to Discuss Requirements
Once you have a broker, sit down with them to discuss the goals for your new location. At this point, gather any paperwork you might need, including financials, budget requirements, location and space requirements, business plans, etc.
Think about why you want to be in a certain building type, a certain location, or have a specific amount of space that you need to effectively meet your business needs.
Are your goals to grow exponentially over the next three to five years, or will you remain consistent in size?
Will you meet clients in your office, or is most of your work out of the office?
Do you need an interesting space to attract employees?
Is the location part of a marketing and branding strategy?
Considering these questions and more will help your broker determine what your site requirements are both now and in the future.
For example, if you are going to be in a five-year lease but won't be growing until year three, your broker will want to proactively look for a building with an option for additional space at a later time, or space that can be subleased until you need it, instead of trying to deal with the problem in the future.
A good real estate broker is as important to a business as an accountant, attorney, or banker because they can look at your business plan and make sure you are going to be in a space that will meet your business and growth needs for the foreseeable future. That's why it is important to provide them with as much detail as possible about your goals, plans, and limitations.
3. Finding and Negotiating a Lease for Your Location
After you agree to work with your broker exclusively and have determined your space requirements, the search for your new location will begin. Based on your requirements and business plan, your broker will compile a list of available properties for you to view.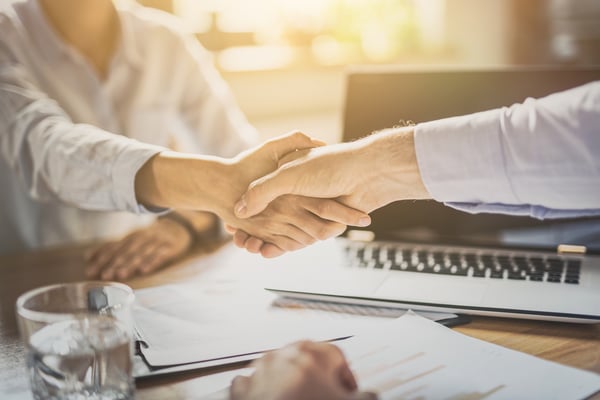 This is where your broker's knowledge and experience come into play. They should be fully aware of where lease rates are going and be able to compare them to current market data. They should also know what new opportunities are out there, and if new buildings will be available in the near future.
Let your broker lead the process. However, you must also stay involved to provide insight and help narrow the decision-making process. Your broker will alert you when they find new properties, and you should be ready to view them as soon as possible! In real estate, time kills deals. Make sure you are available to your broker and be ready to be involved as much as you can.
Once you find a property you like, your broker will lead the process of negotiating the lease with your potential landlord. If your broker has the proper expertise and knowledge of the market, she or he will be able to get you a desirable deal on your new location.
4. Tenant/Landlord Relationship Begins
After your new lease has been reviewed by you, your broker, and an attorney, you may think the work is done. But that is just the beginning!
Your relationship with your landlord becomes the primary focus as you make any necessary changes and improvements to your new space prior to your move. Communicate with your landlord on the timing of your move and discuss important information about building management, including air conditioning, lighting, and more.
Although your broker may take a back seat at this point in the process, they are still very much a part of your team and should be available to you as you begin moving in.
Remember, if you have any questions about the terms of your lease or how you should be communicating with your landlord, your broker can provide you with valuable assistance and clarification. Your broker will also be able to recommend contractors, architects, IT professionals, movers, and more to help make your transition into your new location as efficient and easy as possible.
5. Maintain Broker Relationship
At this point, you have moved into your new building.
For some tenants, there may be additional steps to take with their broker, such as subleasing office space or reaching out if they need to grow before their lease is over. No matter your situation, a good broker will want to make sure you are happy in your space and will remain in touch throughout the course of the lease.
This is important. A good broker will provide you value not only when you are actively searching for a location, but also be ready to advise you when you aren't looking. This way, they can provide even better guidance when the time comes to renew your lease once again or relocate your business.
Your Broker Is a Key Advisor
Choose your broker wisely. The right broker will have years of experience and a solid network of relationships in the industry and the local community, which in turn benefit you in the site-selection process.
A skilled broker offers the most up-to-date market knowledge and is able to negotiate better deals with landlords on your behalf.
Your business address plays a huge role in the success of your company. Your location search is one of the most worthwhile things you do for your company, and your broker brings expertise to support you in making that decision efficient and successful.
---
For office commercial real estate insights, leasing, and consulting, please contact us.