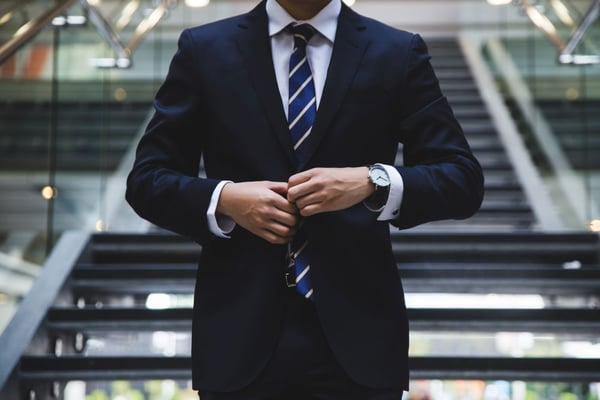 Your commercial real estate broker is your best asset when searching for a new location for your business. They'll help you navigate the process and negotiate lease terms that are in your best interest. Between their knowledge of the market, networking, negotiating skills, experience and more, your broker has a lot to offer.
So, how can you best utilize their services to support your success?
1. Choose Your Broker
Choose an experienced broker. Brokers with more than a few years of experience provide better insight and are more creative in finding and negotiating deals. Two efficient ways to find a broker is by asking for recommendations from other businesses and calling local Chamber of Commerce for recommendations.
Interview. Ask the broker to tell you about a couple of recent cases they've represented that are similar to yours. You'll also want to ask their process, how long it will take and what you can expect for leasing negotiations.
Look at specific kinds of experience. Your broker should have experience in negotiating deals for your type of building. If you're interested in leasing space in an office building, they should have many such transactions under their belt already. Ask them how many times they've negotiated deals for the kinds of office space you need.
Ask for references. Any broker's most important asset is their track record of success with clients like you. Don't be afraid to ask for references from recent clients with a business and location needs similar to yours. Ask them how they felt their broker best helped them and if they'd recommend their broker to other businesses.
See if you're comfortable. Can you communicate easily with this person? Do you find them supportive of your success? Do they listen to your needs? A good broker contributes tremendous value. Find someone you can work with and will want to keep on your team for the long run.
2. Understand Your Broker's Scope of Work
Your broker's task is to help you through the entire process of finding a new location and negotiating lease terms. They'll guide you every step of the way, from the initial meeting until after the lease is signed. Your broker will set the stage, explain each milestone, and stay in contact with you with routine updates, which may be weekly or several times in a single day, depending on circumstances.
Having said that, there are limits to what a broker can do, so your broker may recommend adding members to the team as you move forward.
Your broker should advise you that (unless they have additional qualifications) they cannot:
Give legal advice
Estimate tenant improvement costs
Schedule or manage contractor services for you
Even though your broker may not be able to provide these services for you, they are still able to help. For example, the most important part of the entire transaction — more important even than the location and the quality of the building — is the lease document itself. It commits you to monthly rent payments for a specified period, and in many cases, to personally guarantee the payments will be made. A thorough review of the lease is critical; yet unless your broker is an attorney, they cannot recommend you sign it. However, they can review it to ensure that the basic terms of the negotiated agreement are expressed.
They can also provide you with a list of referrals to real estate attorneys for you to interview, if you don't have one already. A broker who has been active in the industry for years will have strong market knowledge and a deep network of contacts, including other brokers, property owners, local government officials, attorneys, architects, contractors, IT professionals, and more. In the areas outside their scope of work, your broker should act as a concierge and help you make connections.
3. Don't Be Afraid to Reach Out
Location is critical, true, but you won't get there without communication. During the location search process, it's all about communication. Your broker will set meetings, send emails, and text or call to keep you apprised of progress throughout the process.
There may be gaps of time with nothing for your broker to report (for example, your broker is compiling a list of available properties, or waiting to hear back from a potential landlord). Even so, they should provide weekly updates, and you should feel free to reach out to them if you have questions.
Whether you need assistance subleasing office space in your new location, have questions on your lease agreement, or need recommendations for additional services, always reach out to your broker. A good broker will recognize this as part of the entire client experience and be willing and able to assist you.
Another time to reach out is (at least) six months before your lease expires. Together, you can assess your current location and your needs over the upcoming years, look at current market availability, and consider options that will support the growth of your business.
Add a broker to your team
Hopefully you see how useful a good broker can be to the success of your business. Use our tips to choose a broker with care, understand what they can and cannot do for you, and feel encouraged to reach out and use their expertise as often as you need to. Running a successful business is tough, so build a strong support team and don't forget to use it!
---
For office or retail commercial real estate insights, leasing and consulting, please contact us.