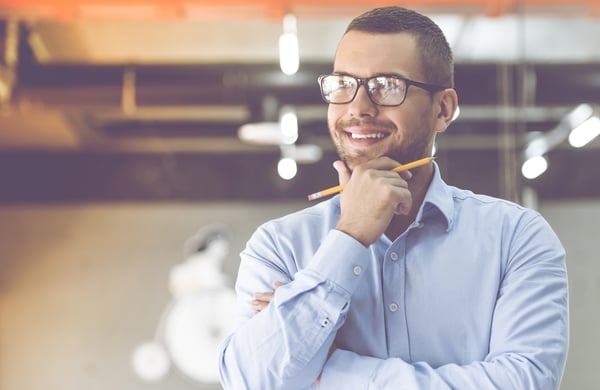 It takes a very special individual to be a successful entrepreneur: someone willing to take risks and see opportunities differently than most people do. While anyone can start a business, it's usually these unique individuals who actually do. And while some may fail at their first attempt(s) at a business, it's that true entrepreneur who continues to try again and again. "It's in their blood" is a fitting cliché for an entrepreneur. Let's dive in a little deeper into the makings of an entrepreneur, and maybe you'll see yourself in one or more of these.
Problem-solving visionaries
Have you ever said, "Wow, I wish I'd thought of that!" Entrepreneurs are one step ahead. They are able to find new solutions to an old problem or a new way of doing something that makes life better for their customers. Often this innovation comes from grappling with their personal or work lives and coming up with a new way to navigate what is happening around them. And this was the case when the popular airline, JetBlue Airways was created by David Neeleman.
Neeleman was not new to the airline industry, but he had the vision to improve it. At the time, major airlines were charging higher ticket rates while reducing customer service. Neeleman create JetBlue Airways (currently one of the top three overall satisfaction winners, according to JP Power) and revolutionized the airline industry. His vision was to create a customer service business that happens to fly its customers to and from locations. He wanted an airline that offered low-budget prices while providing high-value customer service — a complete reversal of what was happening in the airline industry at the time. Neeleman is now on his fifth airline, including Azul (Azul means "blue"), which provides low-budget fares and includes routes that major airlines were not covered in Brazil.
Curious innovators
If you're always coming up with new ways to do something or optimize daily processes, you have the traits of an entrepreneur. Entrepreneurs continuously think outside the box for ways to improve the way we do things at work and in our daily lives.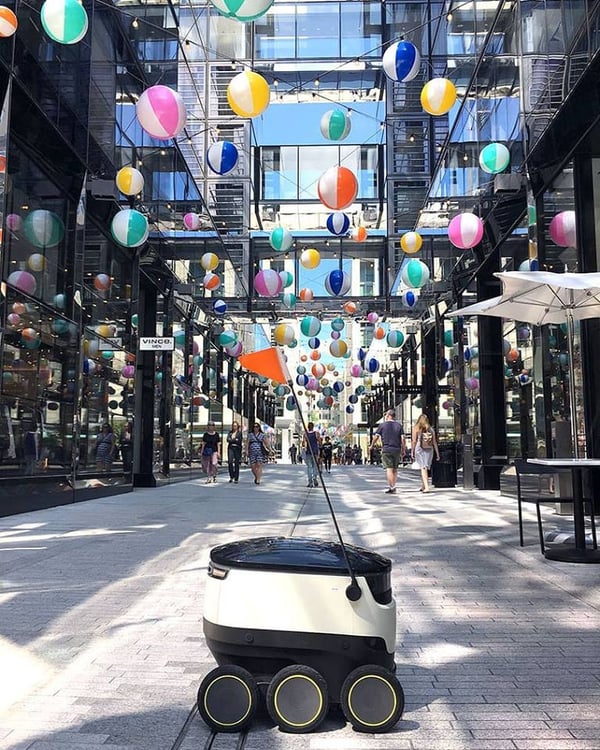 Most of us are familiar with the concept of drones used for deliveries. But, drones have the risk of falling out of the sky or running into an airliner. So, in 2014, Skype co-founders Ahti Heinla and Janus Friis launched the Starship. It's described on the Starship Technologies website as "a combination of mobile technology, autonomous robots and partnerships with stores and restaurants, we make local delivery faster, smarter and more cost-efficient." The robots have been used in over 100 cities and college campuses and have reached over 50,000 deliveries. They move in a pedestrian space and while there are regulations for the robots, they are far less than with drones.
Brave changemakers
Making a change can be frightening to many, but change is fun to entrepreneurs. They thrive in a constant sea of change, coming up with new ideas and ways to change the status quo at work and home.
Take Malaurie Barber. Malaurie is a yoga instructor with years of experience teaching classes in Orange County, CA. However, she noticed a lack of body size diversification and inclusion in the yoga industry. Leaving a successful yoga practice to open her own yoga studio took courage, but it was a change that creates a shift in the yoga community. She created Soul Movement Yoga, which offers "real yoga for real people." Soul Movement Yoga encourages yogis of all sizes and genders.

Creative self-directors
Entrepreneurs are able to solve problems creatively. They are original thinkers who figure out how to better the lives of others. Dr. Gaylon Campbell is quite an example of this. Dr. Campbell was a soil scientist and professor at Washington State University and the father of nine children. With his passion for soil and the self-direction that is a trait of entrepreneurs, he founded Decagon Devices as a way to help his children work their way through college. Decagon Devices creates precision instruments and sensors used in food quality testing and environmental monitoring and research. One of its sensors was used during the trip to Mars by NASA's Phoenix Lander. It all started with an entrepreneur using his passion in a creative way.
We're on your side
Do you recognize these traits in yourself? If so, you may have the characteristics that make entrepreneurs the makers and changers of the world. And you may enjoy our article on resources that are available for you to get started or to move to the next level in your business.
At some point, most entrepreneurs need space. You may consider a co-working space or a traditional space, but regardless of your choice, this is where we come in. We'll help you find the perfect commercial real estate location from which to meet your goals and improve the world. It takes a village to launch the next industry-changing innovation, and we can help you create that network and find a home from which to work.
---
For office and retail commercial real estate insights, leasing, and consulting, please contact us.
---