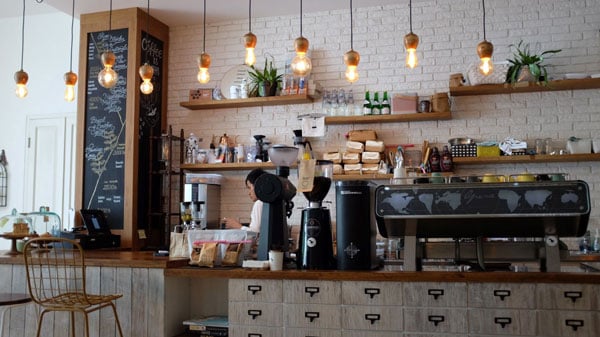 Your retail location can make or break your business. It's true that when it comes to business success, the over-simplified phrase, "location, location, location" reigns. But, what exactly does that mean and how can you be sure that the "location" is going to serve you well? Let's look at the key indicators for a successful location for your business, whether you're just opening or you're seeking a new space.
First, do your homework
Before you start looking at spaces, we recommend you put together a business and marketing plan.
Your marketing plan includes strategies you will use to reach your goals and your forecasted sales. How you will create and grow your brand, and how you will use your strengths to grow your business. While we don't want to be discouraging — we strongly believe in new businesses — about half of new businesses close by their fifth year, and the majority do so due to lack of cash flow.
Studies show that companies who take the time to develop a business plan grow 30% faster than companies that don't. And 71% of fast-growing companies have a plan in place. Those statistics alone should motivate you to have a business plan in place before seeking a retail location.
Your location will be based on your business plan and marketing strategies. How will you generate the sales and profits you need to cover your costs and your salary with enough left over to grow your business? How will you handle seasonal highs and lows? Only with your homework done can you look at a space and confidently say, "I can achieve what I'm looking to achieve in this location."
Who will find your new location?
Your business plan defines your target market and studies their spending habits and preferences. Where does your target market go and what activities do they engage in? Is your store convenient to those activities and places? It's important for the vitality of your business that you choose your location based on your target market.
Your location should be easily accessible, appealing, and compelling to your target market.
Avoid making the mistake of choosing a location with only overhead in mind; you risk losing potential sales if your target market is not interested in visiting the location you choose.
While the 80/20 rule applies to retail businesses as well as services, you need to focus on converting walk-in traffic into new customers, too. For this reason, being in a location with potential walk-in traffic is very important.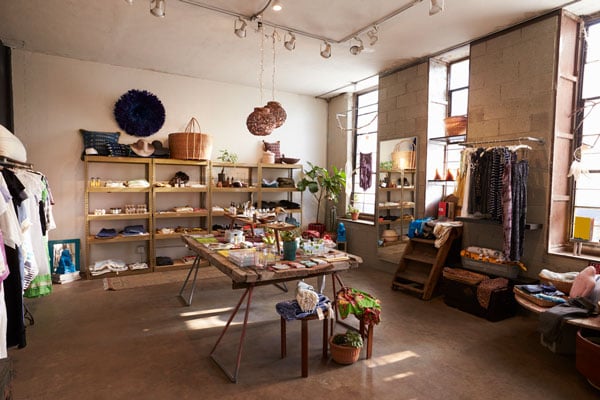 Synergy is key
Choose a location strategically so surrounding businesses compliment your business and do not cannibalize it. For example, a coffee shop, yoga studio, a clothing boutique, and a restaurant are all complimentary businesses that draw from each other's clientele. Also, consider what activities or festivals take place in the area that would be a draw to your store.
How much space do you need?
Finding the balance of enough space and reasonable rent is important. Here are five types of special needs to consider.
Experience, experience, experience
We know that today's consumers require more than just a store; they're looking for a business that also offers an experience and community. Make sure your location can accommodate not only your goods, but space to host store-related events, gatherings, and special experiences.
A study by GPShopper in 2017 found that over 80% of shoppers prefer to have an experience at stores. Retail stores like Ulta and Sephora offer facial services, brow salons, and make-up services in their retail locations. In Orange County, Sol Grill recently moved into a space that allows customers to host private special events, as well as enjoy restaurant-hosted events like Paint and Wine.
Parking can make or break you
Your customers get their first impression of your business in the parking lot. The ideal location has parking in front so customers can easily see parking is accessible. Depending on your hours of operation, customers have a sense of safety when parking space is in the front of the location/shopping center. Prime parking space can result in $150-$300 of additional sales per day.
In addition to parking ease, check the traffic flow of the location. Do this at various times during what will be your open hours to ensure that your location receives adequate traffic flow to meet your monthly sales goals.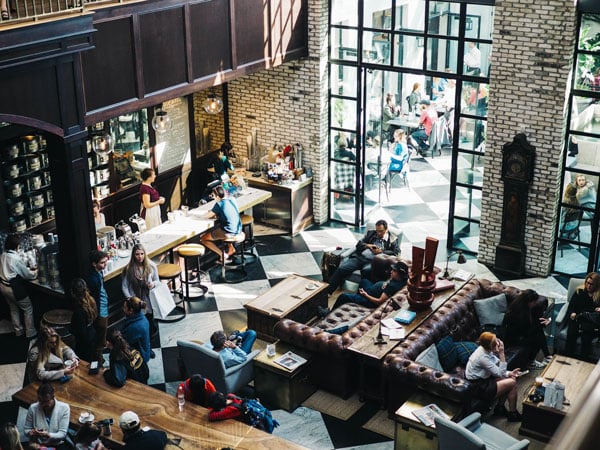 Excuse me, can I get by?
A good location allows your customer adequate space for walking and shopping. Begin by calculating how much square footage you need to reach your forecasted sales. The formula for this is sale/square foot, which gives you the total of sales needed per square foot. Then consider that customers strongly prefer to have a minimum of four feet between aisles ("butt-brush-effect"). Using these numbers, calculate the space you need to reach your forecasted sales.
All signs lead to you
Signage is the first impression customers have of your brand, make sure your place allows for good signage. Your signage —the store sign, window and door signs, and indoor signs — should all serve to establish your brand. Keep in mind the need for these various types of signage, and make sure they will be feasible (and permitted) in your new location.
Don't underestimate the need for storage
For traditional retail models, you'll want keep in mind the need for seasonal supplies and additional products to store in their retail space. Make sure your retail store has enough space for this. Keep in mind that 80% of shoppers like the ability to buy something online and pick it up in-store. Online sales is often an essential part of incoming cash flow. While you want to avoid paying for unused storage space, make sure your storage space accommodates seasonal supplies, additional inventory, and online sales goods.


How much will you make in your new location?
Once you've determined that a location is ideal for your target market, you need to know if you can afford it. How many visitors a day will you need, and what daily average sales, to reach your daily, weekly, and monthly sale goals? Is this a reasonable expectation?


The right space is just around the corner
By creating a business plan, you'll be able to choose a location that draws in your target market while providing them with convenience, ease, and a unique experience in your retail space. You'll know how much space you need, and you'll set up yourself up to choose the perfect spot to reach your sales goals and succeed in today's competitive market.
---
For retail commercial real estate insights, leasing and consulting, please contact us.