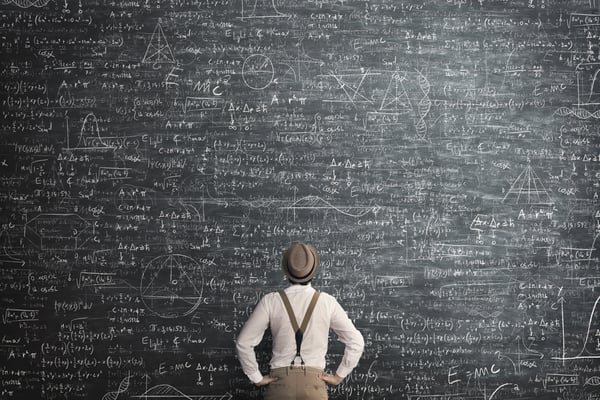 What are the considerations and government agencies you need to consider when opening an office in Orange County?
No matter what industry you're in, there comes a milestone when you outgrow your current space. Maybe your company has been expanding rapidly, or maybe you've just realized that all of your team isn't working well out of your home office. If you're looking to open a new office in Orange County, then you're in luck - this guide is for you!
What are the considerations and government agencies you need to consider when opening an office? Whether you're looking to rent office space in Orange County or you're looking to buy, this article should help you get started.
1. Determine the Structure of Your Business
Deciding on the structure of your business can be critical to its success. The structure you choose will affect everything from how much taxes you pay to your personal liability in the event of a lawsuit. There are several factors to consider when determining the best structure for your business, including the size and complexity of the business, the level of risk involved, and your personal goals.
You may designate your business entity as a:
Sole proprietor
Corporation
Partnership
S Corporation
Limited liability Company (LLC)
Non-profits, 501(c)(3)
There are various tax reasons for choosing each one, and we recommend that you consult with your CPA to determine which entity is most suitable for your business.
Once you've determined your entity, you'll need to contact the California Secretary of State to process your filing.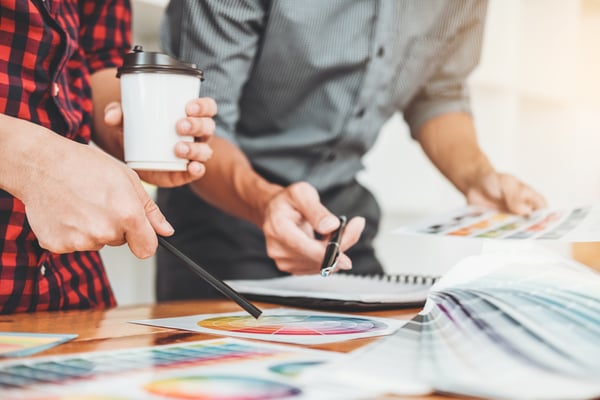 2. Choose Your Office Location
The location of an office can have a big impact on the business that occupies it. For example, a company in a busy downtown area will have access to a larger customer base and a more diverse pool of employees. On the other hand, a company in a suburban area may enjoy lower rents and a quieter work environment.
Of course, there are trade-offs to both types of locations, and the best option for any given business will depend on its specific needs. But one truth is certain: the location of an office can have a major impact on its long-term success.
When choosing an office location, there are a number of factors to consider. The first is the size and layout of the space. Make sure that the office is large enough to accommodate your needs and that the layout is conducive to a productive work environment.
Another important factor to consider is the proximity to other businesses and amenities. If your employees need to commute long distances to get to work, they may be less motivated and productive. Additionally, if there are few nearby restaurants or other businesses, they may have difficulty taking breaks or running errands during the workday.
Finally, consider the cost of rent and utilities in the area. If the monthly expenses are too high, it may eat into your profits. By taking all of these factors into consideration, you can choose an office location that will set your business up for success.
You'll want to choose your location wisely. There are various considerations (read The 3 Things to Consider When Leasing an Office Space) for where to locate. Aspect Real Estate Partners can assist you in the pros and cons of the locations that you're considering, as well as negotiate the terms of your lease.
3. Get a Business License
As a business, you'll be required to maintain a business license with the city. The license allows you to operate your business in your location (this is required even if you're working from a home office). The application to obtain your business license is easy to complete and for some cities in Orange County, you'll be able to pay your business license fee online.
Below are the links to some of the cities in Orange County: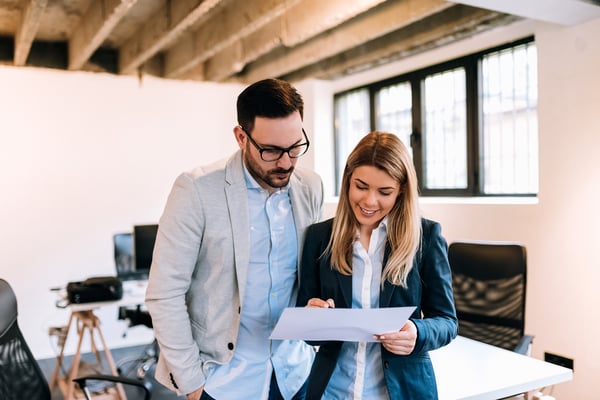 4. Get an EIN Number
An EIN number is a federal tax identification number. Most businesses will require an EIN. For example, if you have employees or are a corporation or partnership, you'll need an EIN. Even businesses that do not require an EIN may find it beneficial to obtain one, as some banks require one for opening a business account. To learn if you need an EIN, visit the IRS website.
Find Office Space for Rent or for Sale in Orange County Today
Many businesses begin the process of opening an office by seeking a reputable commercial real estate broker. Aspect Real Estate Partners helps businesses like yours navigate the process of opening an office. Contact us today to get started.
---
For office and retail commercial real estate insights, leasing, and consulting, please contact us.