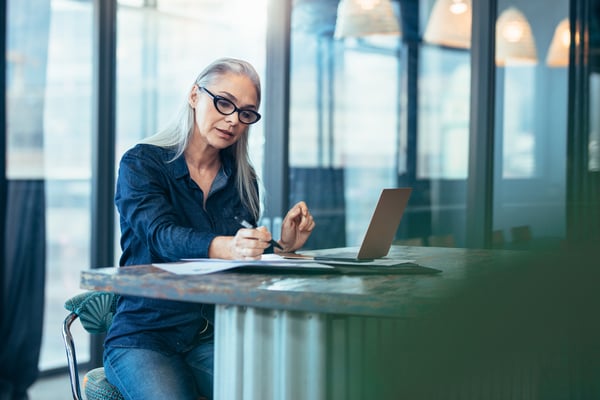 Whether this is your first office space move or you've relocated several times and are experienced and well prepared, you face critical decisions when finding a new office space.
No matter how big, small, simple, or complex the site search may be, most people have three basic questions as they start to look for a new location:
How long will it take?
How much will it cost?
What should I expect from my broker?
As easy as these questions may seem, the answers are not always what you think. Let's break each down.
How Long Will It Take?
The biggest misconception when it comes to timeline expectations is the idea that the perfect space will be found right away. Finding the space that best meets all of your business needs isn't easy.
First, you and your broker must analyze all of your location criteria, both financial and functional. Then your broker will start to find possible locations that meet those needs. Depending on what is available in the current market and your exact criteria, this could take anywhere from a few weeks to a few months or longer.
A good broker will communicate likely timelines in your initial meeting and throughout the site-selection process. Their job is to know what is available in the market and which properties will fit your business needs and budget.
Despite their work, there is a possibility that this process will take longer than you anticipate. It's recommended that you start this process earlier than you think you need to, so you and your broker have ample time to review options and complete the process without rushing. Most commercial real estate brokers recommend that you schedule an initial consultation and review of your current lease 6 to 12 months prior to lease expiration.
How Much Will It Cost?
Economic expectations are another challenge when planning for a new location. Assessing your finances and the ups and downs of market availability can be frustrating if you don't have an open and transparent relationship with your broker.
A skilled broker should communicate constantly regarding the status of the current market. If the broker is experienced and has established a good, long-standing relationship with the local real estate community, they should be able to provide a clear picture of what is currently available. On the other hand, you must be open and transparent regarding your own finances. This will help the broker find the most appropriate locations to meet your requirements.
Like many businesses considering working with a broker, you may be concerned about the cost of the brokerage commission for your new space. However, some brokers offer the added value of not charging clients a commission fee. The brokerage fee is covered entirely by the landlord, essentially saving you hundreds in brokerage fees.
Some clients hesitate to provide their highest possible rent number right away for fear that a broker will use it against them or try to receive a larger commission. You should use your initial meeting to get a clear picture of the broker's business practices, communication style, and reputation. Ask for references from the broker and interview them about their experience.
If you are working with a reliable broker, you will feel comfortable providing them with correct financial information. That allows them to show you an accurate list of properties that meet your needs without slowing down your timeline. This financial information remains confidential between the client, the broker, and prospective new landlords.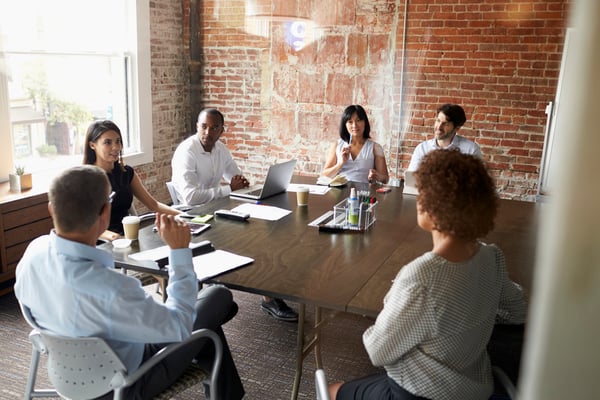 What Should I Expect From My Broker?
Knowing the scope of work required from your broker is important. Your broker and his or her team will help you:
Find a new location
Review and determine your budget
Negotiate and confirm a lease agreement
Review and sign the lease agreement
Your broker should make their duties clear from the beginning: they will assist you with outlining your criteria, locating spaces, and negotiating a lease agreement with the landlord. They can also provide the expert market knowledge and offer advice regarding fair market value for rent and other lease terms.
Your broker should also be clear about what they can't do. They should not offer to help you review your finances, file for permits with the city, or provide construction or legal advice. If a broker offers to do these things for you, they may be misrepresenting themselves and their responsibilities within the process.
An experienced broker can provide you with recommendations for legal, financial, or construction advice, and advise you on how best to communicate with your landlord. With these recommendations, you can create the best team possible for your relocation and all that comes with it.
Communication is key
The best way to retain an exclusive representative broker and know exactly what to expect when finding your new commercial real estate location is to keep a clear line of constant communication with your broker.
By doing so, you will not only develop a trusting relationship with your broker but will be kept informed and prepared for the changes that inevitably occur when trying to find a new location. An effective broker will be in touch each step of the way and let you know if the timeline or projected costs of your new location change.
The site-selection process is organic, and never the same from client to client. However, with the right broker, open communication from start to finish, and clear expectations, you can expect a smooth, efficient, cost-effective path to the best new location for your business.
---
At Aspect Real Estate Partners, we consider it an honor to partner with you in finding the right space for your business needs. Contact us today to learn more and begin the process of establishing and securing the ideal space for your business.