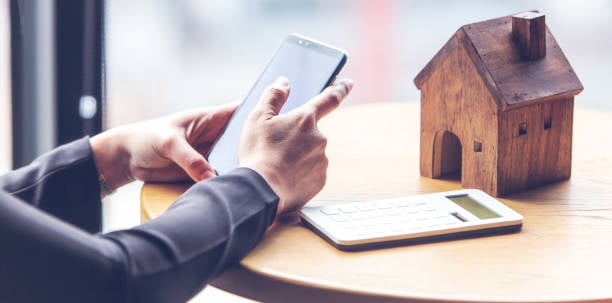 You love the office space you are in, and you may have put in a lot of effort to get things to be exactly how you want. Why wait until that dreaded time approaches when you might be looking at higher rent - the end of the lease period? What can you do now?
As the lease expiration date approaches, you might be concerned about renegotiating. The pandemic, however, has however opened up several opportunities. Given the supply-demand mismatch and higher than usual vacancy rates in Orange County commercial properties, many landlords are willing to negotiate, and this is certainly an advantage.
In this blog, we look at how tenants can use this situation to their advantage and renew their lease by negotiating a better deal, even before your lease period ends. Let's go!
Why Are Landlords Willing to Negotiate?
The pandemic's impact on office rentals is well documented. Orange County continues to see relatively high vacancy rates - this is not a local phenomenon. Urban centers across the country and even worldwide are experiencing much the same.
Vacancy rates upwards of 15% are common in a lot of localities, and 4- and 5-star properties having suffered more. For landlords, locking in tenants who have occupied their spaces is vital to their bottom line.
In normal times, you wouldn't find landlords in Orange County or anywhere in the country willing to negotiate new lease deals 6-12 months before expiration, but given this is a lessee's market now, landlords are much more flexible.
For landlords, locking in tenants who are known entities for them for the longer term is now a better option as there are lots of properties available, and not enough tenants to find. Assured bottom lines and consistent, recurrent revenue are the key motivating factors.
At this time we're advising tenant clients to renew their leases early, many months prior to lease expiration, and this is something you should consider doing, too. We also see a risk of inflation having the effect of raising rents and annual increase rates within the next six months. What's more, landlords would be willing to throw in a few perks too to get you to sign the deal now!
What's Blend and Extend?
Blend and extend refers to the process of renegotiating leases before the term expires and extending the stay for longer periods. Renewed leases begin before the expiration of the current lease, and the landlord gets a reliable tenant locked in for the next few or more years.
At a time when landlords are looking to avoid increased vacancies, this makes complete sense: blend and extend assures consistent rental income for the next few years even if the terms aren't often as favorable to the landlord as they may have been pre-pandemic.
In normal circumstances, it is uncommon to see landlords willing to negotiate six months prior to lease expiration, in most cases, especially because it gives them more leverage. But the current scenario is such that they are willing to renegotiate up to a year in advance and you should take advantage of the opportunity.
Why Does This Work for You?
The reasons are quite simple. You are likely to be on a commercial lease that has been running for a few years now. The pandemic has resulted in limited rent growth across the board in Orange County. Renegotiating a deal will allow you to take advantage of this general trend. Even if you are not able to reduce your rent amount, you will likely still benefit - either from locking in your existing rate or getting additional perks like free structure parking, improvements to your space, or free rent.
Landlords are looking to ensure occupancies and hence are willing to take additional steps to sweeten the deal, everything from rent abatement and "free" months to generous tenant improvement allowances. We've taken a look at some of the ways that Orange County landlords are doing just that for prospective tenants in this blog post.
You can also lock in the rent for a longer-term starting now, and this is also beneficial as the rents will likely rise soon due to current inflationary pressures.
This is particularly helpful if you are planning to retain the same amount of space or even increase the space you occupy. You should be able to negotiate a better deal altogether and save on rental expenses for the coming few years too.
If you are planning to take up more space, you hold more leverage in the negotiations as the landlord is also getting a better value and they would be more than willing to discuss renegotiations.
Why Does This Work for the Landlord?
For landlords, blend and extend works well because it allows them to ensure that their property remains occupied for a longer term, assuring rental income from this. With high vacancy rates, it is not easy to find new tenants, especially for 4- or 5-star properties. Landlords renting out large, open-place office spaces are particularly affected: after over a year of working from home, businesses in a range of industries have found that worker productivity hasn't been significantly impacted - a Chicago Booth Review study actually indicates that, in certain roles, WFH productivity is actually higher than working from the office. Many businesses are seriously reconsidering the need to maintain pre-pandemic office space - some are even questioning whether or not they even need a physical presence. If this doesn't describe your business and if you're looking to maintain or even increase your office space, this puts you in a uniquely strong negotiating position.
Extending the agreement with a known entity is of course a better deal than trying to find new tenants and hoping things work out. Given the existing relationship, it is easier to work out the terms of the deal and also ensure that the property is occupied by someone you know and trust.
Assured income from rentals contributes directly to landlords' bottom lines and with falling rents and not enough demand, this is of vital importance to them.
Getting tenants locked in for longer also gives landlords greater flexibility when negotiating with potential occupants for other vacant properties. With their bottom line secured, landlords won't necessarily have to cut rates on vacant properties, which will ensure a solid revenue stream in the future.
Conclusion
The blend and extend approach is a win-win for all parties involved. With vacancy rates for office properties hovering at about 15% in some Orange County localities and demand not keeping up with the supply, this approach puts both the landlord and the tenant in a safe position to focus on more value-added tasks. As a commercial property tenant in the post-COVID era, you're likely looking to mitigate costs, including on rental space. Blend and extend can help you accomplish this while also factoring in landlord interests.
Renewing a lease early isn't always a viable option. It's important to note here that all landlords might not be equally receptive to a blend and extend arrangement, even if the long-term value proposition is solid. It's a good idea to have someone in your corner, who understands prevailing market conditions and ensures that your business gets the best deal possible.
At Aspect, this is exactly what we accomplish through our tenant representation service - we empower commercial tenants to get the best value possible. In today's market, more often than not, that means helping tenants negotiate favorable blend and extend agreements