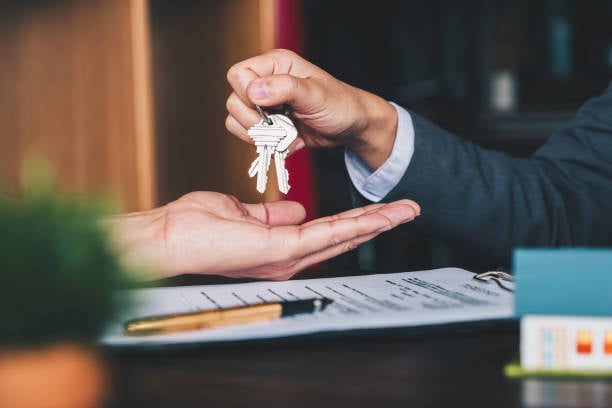 Thesis: There are pockets of higher than average vacancy in Orange County but much of the area has maintained close to normal vacancy since the pandemic with vacancy beginning to decrease overall. Rent growth remains negative, but only moderately so. Landlords, especially in areas where vacancy remains high, need to find ways to maintain rent levels and keep vacancies down by offering additional value to commercial tenants.
In the aftermath of the COVID-19 pandemic, landlords in Orange County are seeing a gradual return to normalcy as far as the commercial real estate market is concerned. Overall vacancy levels are somewhat above the historical average of 10.8 percent, but have fallen somewhat relative to last year. Rent growth, though, remains negative - while businesses are moving parts of their workforces back to the office following a whole year of WFH, their ability to pay higher rent is still somewhat hampered by cash flow issues that go back to last year.
Moreover, pockets of Orange County, as well as specific asset cohorts (namely 4 and 5-star properties) continue to see vacancy rates that are significantly higher than average - landlords with large, open-plan properties, in particular, are impacted in particular, since telecommuting and greater workforce flexibility put the long-term business need for large offices into question. In this context, commercial property landlords in Orange County face a pressing question: how do they offer more value to tenants to prevent office downsizing and to keep vacancy levels under control without actually reducing rent rates significantly?
Landlords have a whole of options in terms of concessions to sweeten the deal and provide greater value to tenants. In this article, we'll take a look at a range of landlord concessions you can deploy to meet tenant goals, without actually reducing rent rates. These include, among others:
Free structure parking
Rent abatement
Base rent reduction
Tenant Improvement allowances
Greater payment flexibility
Free Structure Parking
Structure parking is a recurrent cost that can add up significantly, especially for businesses with a large workforce onsite, over and above monthly rent. Typical structure parking costs in Orange County, per vehicle, can range up to X, which can turn into a significant cost center for tenants who need 15-20 or more parking slots.
Free or discounted structure parking for the remainder of the lease is a great way for landlords to help commercial tenants to save on costs, while preserving the office space's rent value. Free structure parking has an added benefit: as many businesses are considering whether or not to focus on WFH and downsize onsite workforces, cost is a key consideration. Taking one of the significant costs involved in having a large onsite employee presence could convince some businesses to transition back out of a primarily WFH approach to work.
Rent Abatement
This concession addresses one of the primary concerns many Orange County businesses have as they enter 2022: how are we going to economize? Some businesses have seen a reduction in revenue over the past year and cash flow is still tight, while others are on the lookout for ways to improve their bottom line. When rent abatement is in the picture, you as a landlord, offer them a viable path forward to lease your space.
While abatement means lost revenue to landlords, it can be an effective way to add or retain tenants if they threaten to move, as opposed to losing an opportunity to fill a vacancy or permanently lose a tenant who would otherwise not renew their lease. The key here is to emphasize that abatement in the here and now and is very enticing.
Base Rent Reduction
Rent rate growth for commercial properties remains soft, meaning that landlords are often faced with the prospect of either not hiking rent at all, or marginally reducing it, neither of which is an ideal scenario. Unsurprisingly, many Orange County landlords don't see this as an optimal solution. There is an alternative, however, that can achieve both the tenant goal of lower monthly rent and the landlord's goal of mitigating cuts to cash flow: base rent reduction.
Base rent reduction allows tenants to "buy down" the monthly rent rate for the remainder of the lease by paying off the total lease amount upfront. This is a viable option in many cases. To reduce pressure on month-to-month cash flow that likely remains soft for many post-COVID, tenants could think of ways to finance a lump sum payment to take enable a base rate reduction, from a minor asset sale or from savings reserves.
Tenant Improvement Allowances
With the internet enabling many small Orange County service providers to reach national or even global markets, many of them have good-to-have renovations wishlisted - a conference room for Zoom calls with international clients, for instance. However, they might not have the capability to deal with both higher rent and improvements that could benefit both of them and create long term value of the property to the landlord.
This is where Tenant Improvement Allowances come into the picture. In a new lease, landlords can offer to perform the improvements that the tenants desire, at the landlord's cost. In some situations, it may be more advantageous for the tenant to pay for the improvements in which case the landlord may abate rent or decrease the base rent to compensate for the tenants additional cost to get into the space. This has a twofold advantage: you're providing greater value to tenants by effectively reducing rent in the period of time when they're working on renovations. And, you're allowing them to build in improvements that could enhance the value of the property, even after their lease expires, making it more attractive to future potential tenants, at a higher rent.
Greater Flexibility
Many Orange County landlords offered preferential rent rates on commercial properties in exchange for locking clients to longer lease terms of three years or even more - the discount is made up for by the fact that longer leases mean monthly revenue landlords can count on.
This was before the pandemic, WFH, and a whole array of 2021 uncertainties. In today's commercial real estate landscape, many tenants might not be sure about how their space requirements will change over the next few years. With WFH becoming
increasingly viable across a wider range of service sectors, many businesses might experiment with scaling down their property needs or doing away entirely with a physical office presence. In order to retain tenants, landlords need to tackle these potential objections head-on, and the best way to do this is by being more flexible. This could mean flexibility on payment terms, with a two or even just one-year tenure before renewal.
Conclusion
At a time when rent growth remains soft, and vacancies remain high, tenants are looking to get the best possible value out of their lease. In order to keep vacancies under control, especially in premium 4 and 5-star Orange County properties where there is a high density of office space, landlords need to offer greater value to tenants to stay competitive. At Aspect Real Estate Partners, we take landlord representation seriously: we'll help you negotiate with commercial tenants, to meet their needs while protecting your cash flow from consistent rent.