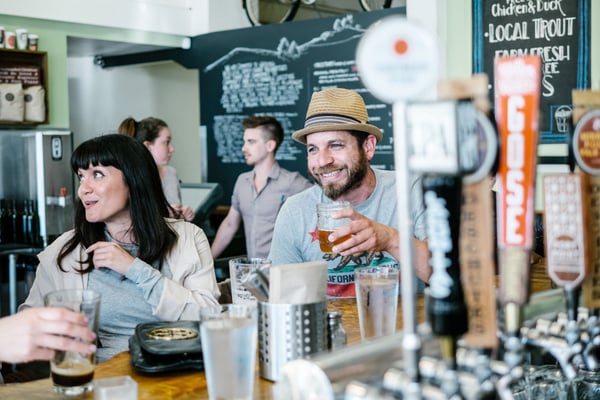 Plenty of people shop at brick-and-mortar retail businesses — around 87%, in fact.
Is your business getting its share of those brick-and-mortar purchases?
Many consumers now choose businesses that offer a unique selection, experience, and aesthetics. Retail owners should see that marketing planning, customer service, and employee training always keep the needs and satisfaction of the target market in mind.
Here are creative and easy ways for businesses to increase retail sales.
Curate a selection of inventory that appeals to your target market
Want to move inventory at a good pace? Be selective in what you offer. Customers shop local brick-and-mortar stores not just to make purchases, but also to have an enhanced experience. That experience starts with the vibe and selection of product. Whether it's a restaurant with a unique menu using seasonal farmer's market vegetables to create dishes that delight the palette in a new way, to an artisan bread business that uses imported quality flours for a more gratifying bread loaf, to a retail boutique that chooses clothing hand-made by a local designer, customers want to experience the story as well as the quality of their product. Attend industry shows, travel to new markets, and talk to your current and desired customer base. Be choosy in your selection so you key in on what is most compelling to your target market.
Have a valuable loyalty program
According to Harvard Business Review, a good customer loyalty program can turn a first and second-year customer into profitable tenth-year customers. However, the structure of your loyalty program needs to be one that your customers find attractive and valuable.
Effective loyalty programs include:
Reward points that translate into dollar savings on next purchase.
Membership-based programs where the customer pays a flat fee to join and receives savings throughout the year on purchases.
"Give back" programs encourage purchases from a business who then donates to a related cause that customers relate to emotionally.
Perks programs provide a Very Important Person experience, giving customers early access and substantial discounts to a mix of products and events.
A loyalty program is an easy, affordable way to provide customers with incentives that result in additional retail purchases.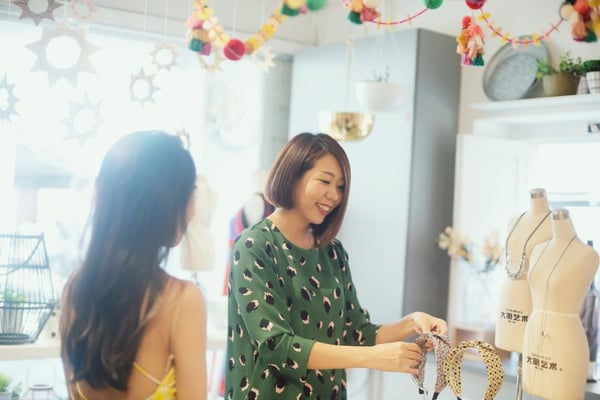 Make the customer happy at every step
Have you taken the time to train your team on amazing customer service? Per American Express research, a happy customer will share their experience at your retail business with nine other people, but an unhappy customer will share their negative experience with 16 others. That's quite a lot of people who may not visit your retail business because of the experience of one. Not to mention that the unhappy customer is more likely to share their experience in social media, reaching hundreds more. Businesses cannot afford to offer anything but outstanding customer service. In retail, it is true that "the customer is always right."
The positive experience of the customer should be the foundation of your customer-service training. It should include empathetic and effective problem-solving techniques.
Create a seasonal calendar
There's a good reason retail businesses begin holiday decorations by end of August or beginning of September. A recent poll by Credit Karma reported that 45% of shoppers said they begin holiday shopping by October. There are finite funds available among holiday shoppers, and retail businesses want to grab those purchases as soon as possible. As a retail business, you'll want to use a seasonal calendar to plan for key purchases that happen through the year, including Valentine's Day, Easter, graduations, 4th of July, Memorial Day weekend, Halloween, and more. Customers are more likely to spend their retail dollars at your business when you've creatively planned campaigns to encourage them.
Special events
Hosting an event at your retail business is a good way to reach people who may not otherwise visit. Depending on what your business offers, most (if not all) guests will make a purchase during the event. Even if they don't, you've still succeeded in getting a potential client into your space, increasing the odds they'll return another time.
Examples of events that can be hosted at retail businesses include:
Wine and Art classes. Bring in an artist to teach a class, and offer wine or other specialty drinks (be sure to check your state regulations if you don't have the appropriate licensing for this). The artist can be paid through pre-sale tickets.
Specialty classes. If you have a specialty store, your clients are interested in improving their knowledge and interests. Offer classes that provide information and education to your clients while promoting your specialty products.
Guest speakers. Businesses like book stores, children's boutiques, gardening centers, restaurants, and others do well to invite well-known local guest speakers to speak on topics of interest. Events like this are best offered at no cost to the attendee, but are good promotion opportunities.
Movie screenings. While somewhat more labor-intensive in preparation, you can host a niche movie or documentary related to your business and of interest to your clientele.
Capture retail sales through selective offerings, amazing customer service, effective planning, and events. Recent USB reports state although online purchases are on the rise, even by 2025, brick-and-mortar retail sales will continue to account for 80% of all consumer purchases. Make yours one of them.
---
For retail commercial real estate insights, leasing and consulting, please contact us.