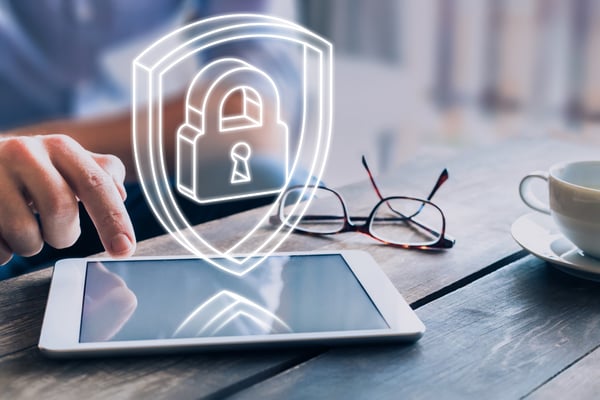 Today, the internet is inextricably woven into running a business. From email to eCommerce and banking to ordering supplies, we depend on the web practically 24/7. It's an essential tool — and like all tools, we need to understand how to use it safely. In our desire to add value to every facet of your business, today we're taking a quick look at cybersecurity.
As defined by leading cybersecurity company Norton, cybersecurity is the state or process of protecting and recovering networks, devices, and programs from any type of cyberattack.
Businesses are at risk of cyberattacks every single day. Cyberattacks happen faster than cybersecurity personnel can prevent. That alone is a scary thought!
According to Norton, there are three main types of cybersecurity breaches.
Confidentiality attacks are the attacks many of us fear the most. Hackers steal personal information, such as bank accounts, credit cards, and social security numbers to sell on the dark web for third parties to use maliciously.
Integrity attacks are called "leaks." They sabotage a person, business, or organization by exposing sensitive information, influencing the public to react negatively towards the organization or person.
Availability attacks are when cybercriminals block users from accessing their own data until they pay a ransom or a fee. Sometimes companies pay the ransom fee and then correct their cyber vulnerability.
Everyone is at risk.
You're already a victim of cyberattacks
If you use the internet, there's a great chance you're already a victim of a cyberattack, whether you're aware of it or not. To give you an idea, here's a sampling (because the actual list of cyberattacks is incredibly large) of recent cyberattacks that made the news:
In 2018, Under Armor reported that its "My Fitness Pal" was hacked, affecting 150 million users.
In 2017, 147.9 million consumers were affected by the Equifax breach.
In 2016, the data of 600,000 drivers and 57 million Uber users was attacked, exposing credit card, bank account, and Social Security numbers as well as birth dates.
From 2015 to 2018, Google had a vulnerability that exposed the private information of 52.5 million Google+ profiles, including names, employers and job titles, email addresses, birth dates, and relationship statuses of users.
In 2018, 92 million MyHeritage service users' email addresses and encrypted passwords were exposed.
In 2019, Marriott experienced the theft of 500 million customers' payment information, names, mailing addresses, phone numbers, email addresses, and passport numbers.
Ticketmaster's cyberattack in 2018 included the customer information on 40,000 users.
In 2019, Instagram's database of 40 million users was breached.
Quest Diagnostic had a breach in 2019 that may have exposed 19 million of its patient's information.
In 2019, Capital One had a massive data breach of over 100 million of it's customers.
Small companies are victims of cyberattacks
Shockingly, while large corporations are certainly targets, 43% of cyberattacks target small and medium-sized businesses, according to SCORE. And around 113,000 emails received in 2017 contained malware — many of them macros embedded into email attachments.
Government is a victim of cyberattacks
At the recent National Governors Association Cybersecurity Conference in Shreveport, Louisiana, Louisiana National Guard Adjutant Major General Glenn H. Curtis said, "The cyber realm has become no different than air, land and sea."
While scary to many, the fact is that the government is at as much risk (if not more) as businesses. The government is aware of this issue, and Trump recently signed an executive order to increase cybersecurity at the federal level, providing employees better access to cybersecurity skills training to identify the most skilled workers and helping advance careers.
However, the lack of cybersecurity talent compared to the number of open cybersecurity positions still leaves the government and every business at risk. The recent 2019 Verizon Data Breach Investigations Report reported 23,399 cyberattacks in Public Administration, with 330 of those incidents resulting in confirmed data disclosure.
There aren't enough people to protect us
Cyberattacks continue to rise at a rapid rate, yet the workforce to provide cybersecurity is greatly lacking. While the risks of cyberattacks grow, there's a huge lack of talent to fill positions. It's predicted that there will be 3.5 million positions open for cybersecurity jobs in the USA by 2021.
Here's how best to protect yourself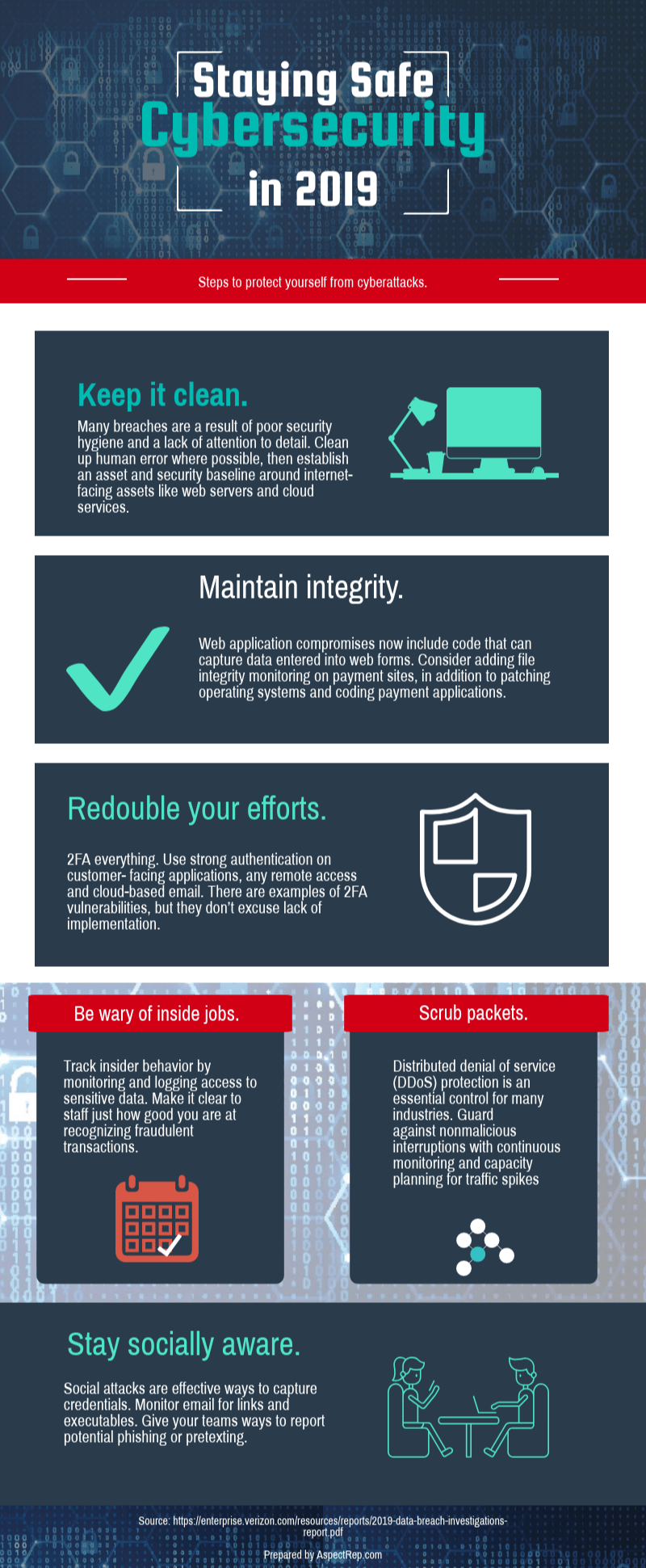 ---
For office and retail commercial real estate insights, leasing, and consulting, please contact us.