3333 Bear St. / Unit 316 / Costa Mesa, CA 92626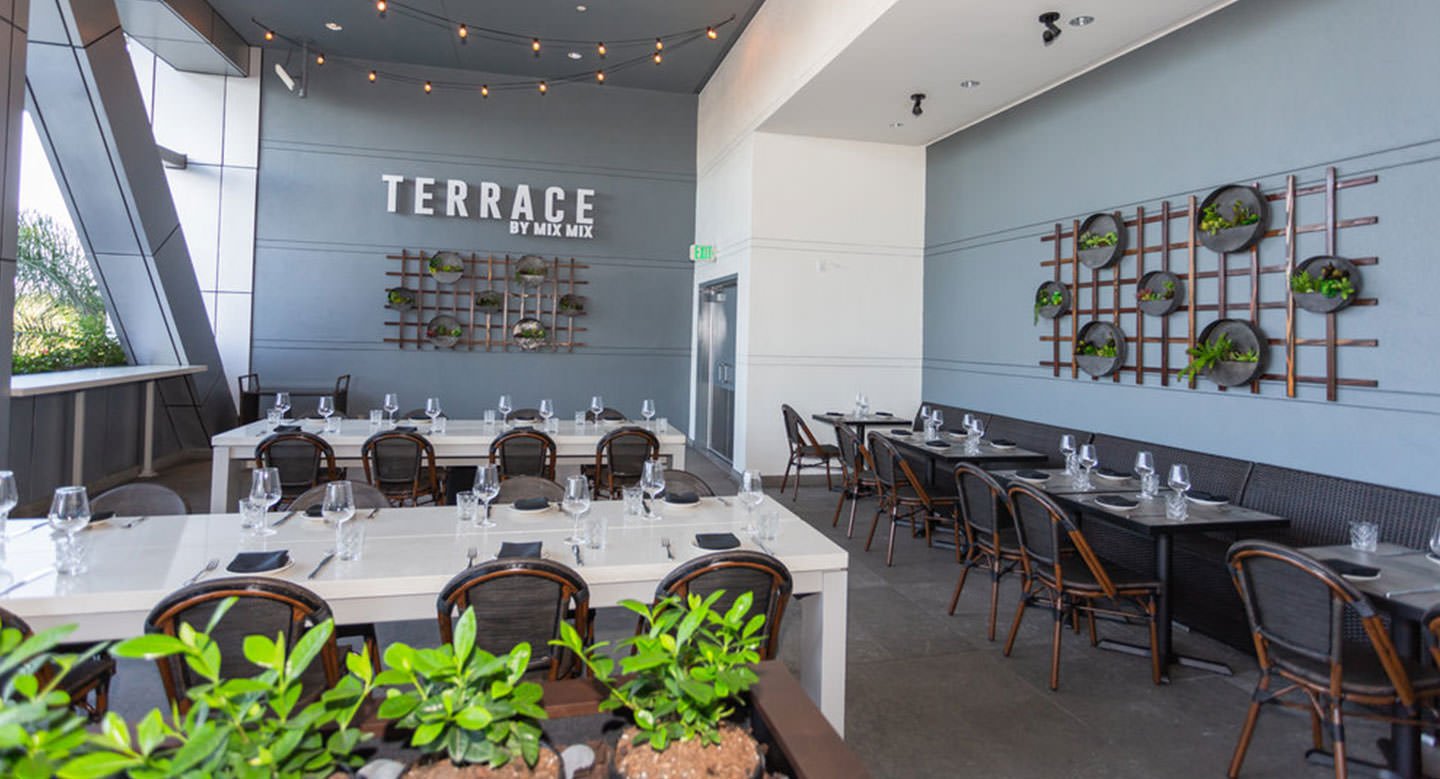 Chef Ross Pangilian's newest restaurant, Terrace by Mix Mix showcases his eclectic style, which is influenced by French, Italian, and modern Filipino flavors, as well as his refined technique. As you walk into Terrace by Mix Mix, which is in the 3rd level of the Crate and Barrel wing in South Coast Plaza, you'll have the option of inviting indoor seating or outdoor seating in the spacious and beautiful outdoor patio, which is an ideal location for private events and parties.
The Story
Terrace by Mix Mix, offers a more lunch and dinner focused menu, compared to Chef Ross' Mix Mix Kitchen Bar (located in Santa Ana). For this reason, Chef Ross needed space that would reach his desired target market and was centrally located. Knowing that he needed to partner with creditable and skilled brokers, Chef Ross sought out the advice of the Small Business Department, who referred him to Aspect Real Estate Partners.
With a reputation in the industry as trusted commercial real estate brokers and a history of putting client needs first, Chef Ross partnered with us to confidently collaborate in finding his ideal location and lease negotiations.
Chef Ross was well known throughout the area, having had the executive chef role at Leatherby's Café Rouge. Aspect Real Estate Partners was able to provide peace of mind in knowing that he was not only making the best location decision, but also to successfully negotiate lease terms that met his needs.
The Result
"I am grateful to be part of the Aspect Real Estate family, as a small business owner in a stage of growth, it was reassuring to have Gary and the rest of the guys looking into our best interests. They are professional and knowledgeable. It's been a pleasure working with them and I look forward to working together for many years to come."
- Chef Ross Pangilinan
---
Partnering with retail clients is one of Aspect Real Estate Partners expertise. We offer a boutique experience in securing retail and commercial spaces for our clients. And for a delightful palate experience, visit our Chef Ross' Terrace by Mix Mix. And take it from us, you won't regret finishing your meal with one of Chef Ross' tasty desserts.