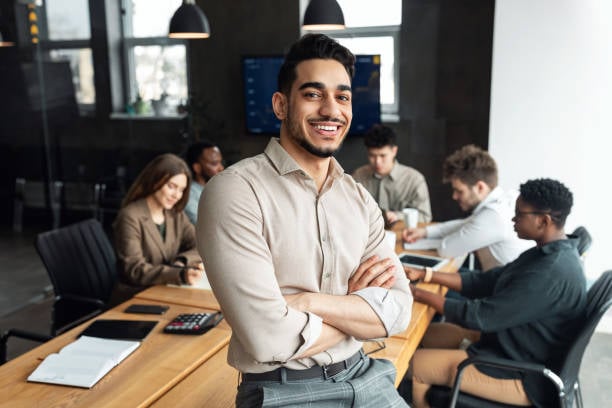 The COVID-19 Pandemic has had a significant impact on everyone from all walks of life. For the homeless, some of our most vulnerable people in the community - the pandemic has magnified core issues like access to quality shelter, food, and medical care. In this context, Mercy House, one of Orange County's largest homeless housing and service providers, saw a pressing need to expand its operations: Mercy House's support was needed more than ever.
The Client: Mercy House - One of Southern California's largest Homeless Service Providers
Founded in 1988, Mercy House is one of Southern California's largest providers of dignified housing and other essential comprehensive supportive services to the at-risk and homeless communities. Over the past three decades, Mercy House has served over 100,000 homeless individuals, offering a wide range of services from transitional to permanent housing for the physically and mentally challenged, substance abuse, HIV/AIDS patients for homeless individuals, and at-risk families. Mercy House's operations have grown steadily, from its dream beginnings as a single transitional housing facility to accommodating over 1,500 at-risk & homeless individuals and families throughout seven counties in California and Arizona.. The pandemic saw a sharp increase in the number of people who needed Mercy House's services. The organization needed to expand quickly to service those in need, now more than ever.
However, increasing operations meant scaling up Mercy House's administrative infrastructure. For the first time since starting operations in 1988, Mercy House needed to consolidate over 50 workers spread across Orange County into a centralized office. In this piece, we'll talk about the challenges Mercy House faced as it scaled up Orange County operations during the COVID-19 pandemic, and how Aspect Real Estate Partners were able to help Mercy House secure a long-term sublease in a nearby Santa Ana commercial property at a substantially below the market lease rate, saving significant costs and empowering Mercy House to do more with its limited resources for the community at large.
The Problem: Consolidating A Far-Flung Team to Handle Growing Demand
. The pandemic triggered a significant spike in demand for temporary/emergency shelter to permanent supportive and long-term affordable housing and other basic essential services, as homeless individuals found it increasingly difficult to live and sleep safely and comfortably and to find healthy meals.. While Mercy House has a vast presence, much of its work centers on SoCal counties. As demand for Mercy House services spiked, it made sense to concentrate staff, resources, and effort in the areas where it mattered most.
To this end, Mercy House decided to consolidate most of its 50-plus team members in Orange County at a new commercial property. Finding a space wouldn't be easy, however. Wherever Mercy House moved in, they'd need to ensure that:
The lease was affordable
There was enough space for the current team
There was expansion space to accommodate growth over the coming years and the option to extend the lease period
Until now, Mercy House team members in the area operated in a relatively decentralized manner, onsite at multiple shelter homes in the county. This was the first time they needed to consolidate off-site at a commercial property. With the ongoing pandemic, growth and the transition to the new office was needed immediately and to be as seamless as possible. This is why they reached out to Aspect Real Estate Partners. Here's how Aspect helped.
Affordable Office Space, COVID Precautions, and Future Expansion of Mercy House Projects: The Challenges Aspect Helped Address
When Mercy House reached out to Aspect, they had three key priorities they needed support with. During an initial consultation, Aspect had a comprehensive discussion with Mercy House's CEO and COO and Senior Mgt., to best understand their current and future office space requirements, their budget, and their key priorities.
The first priority was, of course, finding affordable, centrally located office space that would comfortably accommodate Mercy House's team of 50-plus of its Orange County workers, with the potential for on-going future expansion. As a non-profit organization, the high cost of commercial real estate in Orange County was a significant challenge that Mercy House had to address: funding for the services they offer would always be a budgetary priority.
Aspect understood this and helped negotiate a very favorable long-term sublease at a property located at 203 N Golden Circle in Santa Ana. Mercy House initially subleased 10,500 rsf in 2019 and has now expanded to over 22,000 square feet on the 1st and 3rd floors Aspect was able to secure a new 5-year sublease term for Mercy House where the first year's lease was discounted by fifty percent. Additionally, Aspect was able to negotiate for the use of all existing furniture, fixtures, and equipment during their sublease term at NO COST to Mercy House, where they will own everything free and clear at the end of their Sublease term. This resulted in the immediate savings of several hundreds of thousands of dollars (sp?). For the remaining four years, Mercy House would pay a discounted amount that was 25 percent below the current market rate.
This ensured that Mercy House had access to the space they needed to fully meet their needs, without a budget overrun.
Another high priority was ensuring adherence with all evolving COVID-19 safety protocols within the office space and its facilities. The homeless were among the first and most challenged by the sudden impacts ofCOVID-19. This meant that strict adherence to health and safety standards was critical for Mercy House to continue providing services, while minimizing the risk of transmitting the disease, both to staff and to the people and communities they're supporting. Aspect worked closely with Mercy House as well as the property owner to ensure that strict COVID protocols were established and implemented across the entire building, and not just in the space rented by Mercy House.
A third area that Aspect supported Mercy House with (and continues to do so) is enabling the nonprofit's growth and expansion, empowering Mercy House to serve an even greater volume of people in the years to come. While office space for Mercy House staff was the key priority, Aspect didn't limit its collaboration to this area.
Mercy House works with all local and regional municipalities and cities and a number of property developers to provide emergency/temporary shelters and build affordable housing facilities, for the homeless and for families who are unable to secure shelter and afford housing market rental rates. Aspect continues to leverage its experience working closely with local cities and chambers of commerce to help Mercy House and its partners to select optimal sites for new projects.
Outcomes: Aspect Empowered Mercy House to Support Orange County's Most Vulnerable Communities When Needed Most
Non-profits like Mercy House offer vital support to some of the most vulnerable individuals and families in the community. The pandemic underscored just how essential work their work is and partnering with local experts in various industries is key to their success. At Aspect Real Estate Partners, we have had the privilege of leveraging our years of experience in the Orange County commercial real estate market to support Mercy House to maximize the use of its resources to grow and help serve even more people within the community. In the end, Aspect was able to:
Negotiate an office sublease that was at least 25 percent below the market rates and provide all of its needed office furniture, fixtures, and equipment at NO cost
Work closely with property management to ensure full COVID protocol compliance across the entire building
Support Mercy House in identifying promising sites for future expansion
With a wealth of experience in the commercial real estate space, Aspect can support a wide range and all areas of your real estate needs. Whether you're a business or a nonprofit, we'll help you find a new location and property that meets your needs and exceeds your expectations. Reach out today directly to David Girty or Gary Abraham at 949.500.xxxx to get engaged.