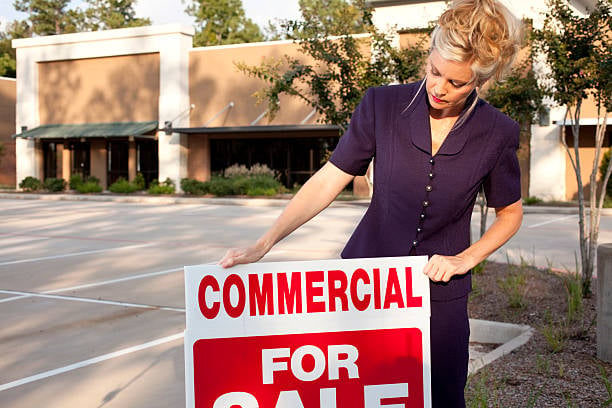 If you are an investor looking to purchase commercial property or an owner looking to sell, you're likely wondering what 2022 has in store for you. Most of the experts are telling us that recovery is on track. While the threat of Covid-19 still looming large, as indicated by the rise in cases globally from the Omicron variant in December 2021, there is still good news for commercial real estate (CRE).
However, there are concerns around the impending rise in federal interest rates and the impact that is likely to have on CRE investments. 2020 and 2021 were chaotic in every sense of the word, and the real estate markets also reflected this. The implications of this are still being felt with high vacancy rates in commercial real estate in all major cities.
While there were big signs of recovery in 2021, especially in the later months, there is still a long way to go. The economic recovery stimulus package and a low-interest-rate environment helped spur growth. But rising inflation is a concern for economists. The hopes for 2022 are high, but there is an acknowledgment that things are not going to be easy.
Rising oil prices, labor shortages, and other pressures will have an impact on the recovery pace. The federal interest rate hike on the horizon will also impact the demand for commercial real estate properties. How will all of this play out? How will the federal interest hike impact the real estate market and the supply-demand equations? This blog will cover some of this. Let's get started.
Commercial Properties for Sale: Short Term Issues
While the long-term prospects are positive, there are short-term issues that property owners are dealing with. Potential buyers are understandably wary of these issues too. Here are some of the important ones.
Finding New Office T
enants
With more than enough supply and dwindling demand, the struggle to find office tenants has been real this year. Offices are functioning with more capacity than the previous year, and there has also been an uptick in the number of CRE transactions. But higher vacancy is a cause for landlords to pursue new tenants aggressively.
Office landlords are choosing to renegotiate lease agreements with tenants to lock-in occupancy. This also helps with any stresses in the tenant's cashflows as they will likely receive incentives such as free rent for renewing. Businesses are also looking for more flexible options such as co-working spaces and subletting instead of choosing larger spaces and a direct lease, If the trends of late 2021 are to continue, occupancy rates will rise, and more businesses will be looking to lease
Sales are also likely to go up as the trend continues and capital is available at low-interest rates in the early months of 2022.
Freebies and Discounts
As finding office tenants is becoming difficult, to make the deal better, more landlords are looking to offer additional value to potential tenants. Free parking, free rent for a number of months, tenant improvement allowances, and other incentives are common practices now. The asking rates per square foot have remained steady and freebies help shave off some expenses for the tenants while keeping the rental rates steady.
This trend is also likely to continue in 2022. The demand will be growing at a steady pace as recovery stays on track, but the high vacancy rates mean that property owners have to sweeten the deal to get a tenant as soon as possible.
What Impact Will the Rise in Federal Rates Have?
Federal interest rates are likely to be increased in 2022 to battle inflationary pressures. Inflation, currently at 4%, is likely to trend upwards in the coming year, an expected outcome of the economic stimulus. But as inflation rises further, interest rate hikes are inevitable.
Rising interest rates are generally bad news for real estate. A lot of commercial real estate transactions happen through credit, and higher interest rates will affect the availability of this credit. Financial institutions are also likely to lend less, causing the investments to slow down.
The proposed rise in interest rates is likely to cause similar effects in the market. But some factors could balance the equation too.
The biggest of those factors is growth itself. GDP growth is predicted to be a healthy 2.5% in 2022, barring further disruptions. This growth will also impact businesses, and they are likely to have better revenue growth than in 2021. Businesses small and large are fairly optimistic about their growth, which would mean that there is more to spend.
More businesses will be looking for office space and retail spaces making finding tenants a lot easier. There will be demand for more investment opportunities too, and commercial real estate is likely to be a favorite.
In all, the rising federal rates will probably cause a slowdown in the market but the overall business growth is likely to offset some of the effects of the interest rate hike.
Property Types and Locations: How Will It Impact Commercial Property Sales
CRE sales will also depend a lot on the type of property. The pandemic has had varying impacts on various types of businesses. Digital businesses and e-commerce have grown considerably, while brick and mortar retail has faced quite a few hardships. Domains like self-storage have grown too, while office spaces have not seen significant recovery yet.
The demand for some commercial buildings and office buildings has not recovered fully, and investments are not likely to grow significantly. However, demand for industrial spaces in Orange Country is at all time high - with lease rates approaching some B-class office rates for industrial flex space. Meanwhile, co-working spaces and office spaces with more collaborative spaces may be in higher demand as the function of offices is changing in this hybrid work culture.
Some retail centers will struggle in 2022 - depending upon location and size, owing to some changes in consumption patterns, and issues like labor shortage affecting the businesses. The movement to suburban centers is one of the key trends we see in residential property listings, which will have an impact on retail spaces too.
There is a significant demand for multi-family properties like apartment buildings in the residential sector, and the commercial sector is also moving in this direction with smaller spaces with flexible use being preferred over larger spaces.
showed significant growth in the latter half of 2021, and 2022 will probably tell the same story. There is a push for more domestic manufacturing, and the demand is rising too. The demand for industrial spaces will increase and would be a good investment opportunity. If you are looking to sell, it's time to talk.
Self-storage spaces and warehouses are in-demand as logistics infrastructure is growing. E-commerce has played a major role in this too. Digital infrastructure is another area of commercial real estate that is likely to take off. As our virtual lives unfold, demand for data centers and servers is also increasing, making this an interesting area to focus on.
Conclusion
Commercial real estate is at a crossroads. 2022 is predicted to be a landmark year as GDP growth and other economic signals indicate. Commercial real estate listings have been steadily on the rise and transactions in major cities have also been on the rise in 2021. But there is still a lot of uncertainty in the market.
The federal interest rate hike is going to be challenging for the CRE market that is already stressed by low demand and high vacancy rates. As more businesses understand their real estate needs and have the resources to meet them, the demand for commercial real estate is likely to continue to grow. How big the overall impact will be is something that we have to watch for.