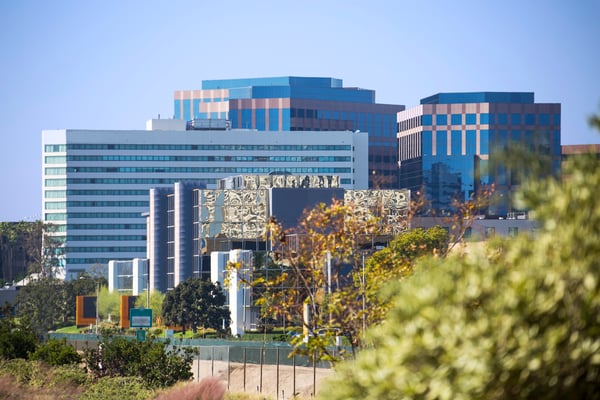 Businesses and individuals in Orange County received an email on March 16, 2020 from the Orange County Operational Emergency Operations Area that read there was an order for stay in shelter through March 31, 2020.
It stated that:
"All public and private gatherings of any number of people, including at places of work, occurring outside a single household or living unit is prohibited. However nothing in this Order prohibits the gathering of members of a household or living unit."
The order specified that all non-essentials must stop and essentials were allowed to continue. It gave in detail what businesses were considered essentials, including financial institutions, education, health and others.
Many businesses began their temporary closures
However, late afternoon an amendment was issued that this was not an order for stay-in shelter. And that it was a recommendation.
As of the time of this writing, the amendment is not yet on the OC Health Care website, though we anticipate that it will be updated soon. It's currently on their Facebook page. Here's a screenshot of the amendment.
---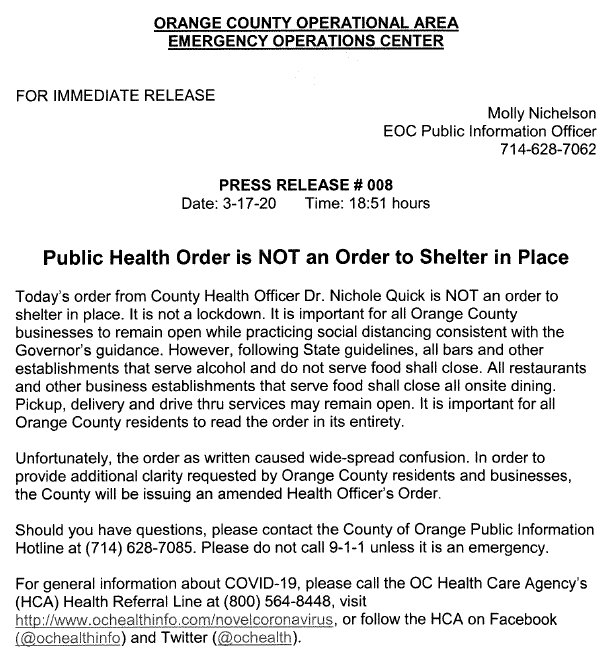 ---
Aspect Real Estate Partners is here to help our business clients get through these uncertain times. We'll share resources and timely information for mitigating the impact of COVID-19 on your business through email blasts and blog articles.
Please contact us if you need more information.