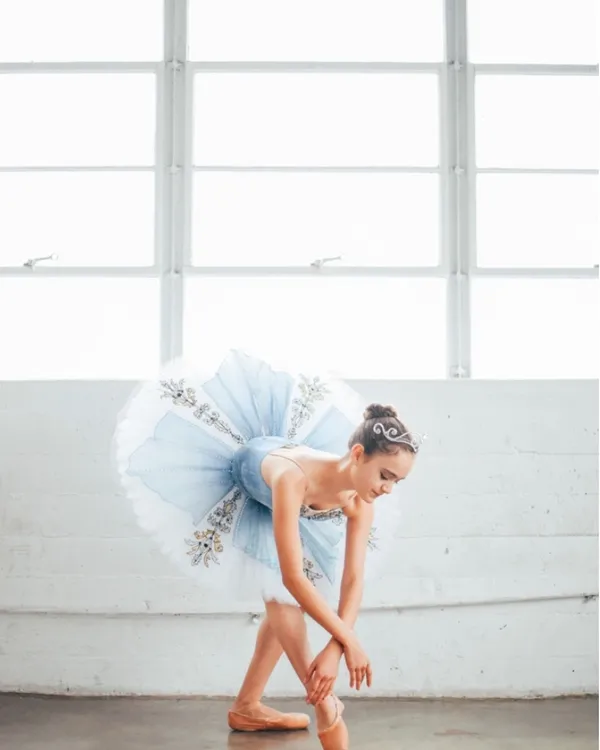 Walking into Premier Ballet of Orange County is an interesting mix of modern feel, clean look, the sounds of classical music coming from the dance studios, and the beauty and elegance of ballet dancers of all ages and genders. But, it's the story behind how it came to be that is most intriguing.
Nazgul Ryskulova-Shinn has been dancing since she was a little girl. She received her training from the prestigious Almaty Ballet Academy in Kazakhstan. She's trained in the Vaganova Method which is proven to instill in dancers precise technique while striving for a broader sense of artistry, clarity, grace, athleticism, speed and musicality. As a distinguished dancer, she utlized her years of training and has spent over 10 years teaching and competing in ballet performances. As a skilled and loved teacher, her students continue to follow her throughout the years, so that they can continue to receive her precise way of training ballet dancers.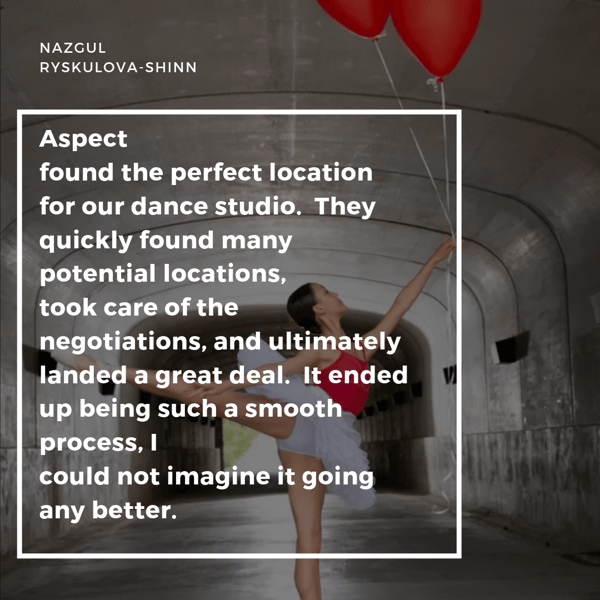 Life later changed, when after marrying her husband Henson Shinn, she had a baby girl. And as her little girl grew, watching her mother's grace and talent, she too wanted to be a ballerina. That's when the dreams of opening a new and unique ballet school in Orange County began - a dream that was 7 years in the making.
At first, both Nazgul and Henson took on the responsibility of finding the ideal place for the school on their own. However, that proved to be difficult and time consuming. Luckily, through a small business consultant in Orange County, they were referred to Aspect Real Estate Partners. Through the thorough representation of Aspect, finding a location that met each one of the criteria for the new ballet school became a reality. The team of Aspect consists of partners with 20+ years' experience and many solid relationships. And through this, the school found its home in Tustin.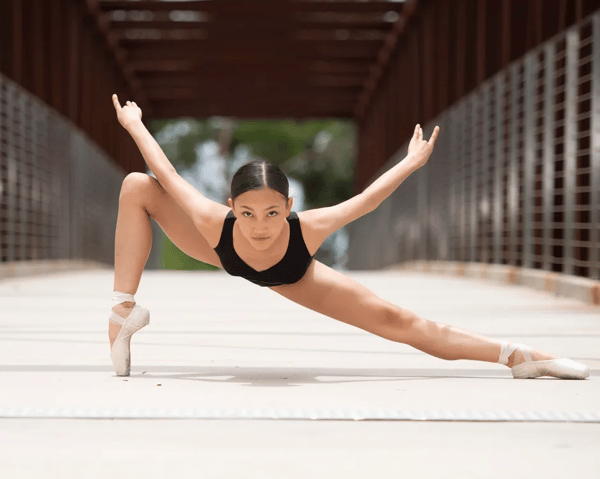 The City of Tustin is a central city for the school, as the students that sign up for Nazgul's trainings travel from Temecula Valley and Los Angeles, and of course throughout Orange County.
Orange County ballet community now boasts of this amazing school. Premier Ballet of Orange County features events through the year, and a full year-around schedule. Currently, the registrations are open for the season.
---
For office and retail commercial real estate insights, leasing, and consulting in Irvine and Orange County, please contact us.