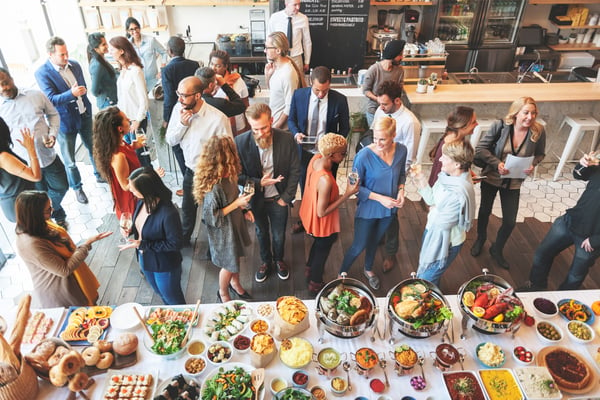 (Watch Aspect Presents recent workshop)
Every businessperson knows the challenge of gaining new clients while keeping current customers satisfied and coming back. One way to do both is by hosting informational and entertaining events for existing and potential patrons. While it may sound easy (if you plan it, they will come, right?), the key to hosting an amazing event is having a clear purpose and execution plan for the event — with lots and lots of organization from the moment the event is conceived to the days following it.
Here are some tips for hosting a successful event.
1. Choose an event that is of interest to your target market
No one knows your clients better than you. Brainstorm with your team to determine which topics are of most interest to your target population. Try and entertain ideas that are outside the box: new slants on familiar subjects, fun themes, or other innovative features to catch their attention and make this event worth spending their time on. How can you add value as well as fun?
2. Measure the success of the event
Every company event you host should have a clear goal and a way to measure the success of the event. If your goal is brand awareness, your success could be post-event engagement by your guests, measured by social media tags or discussions by your clients to others. If your goal is to make a profit, success is measured in the tickets you sell for your event or purchases for your service and/or products during the event. Use the appropriate measures for the goals of your event.
3) Select the right venue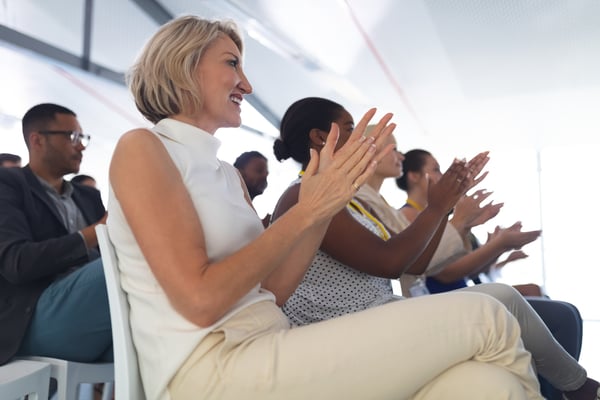 Location is key. Always. You want to host an event in a location that is easy to find, provides enough parking, and has the vibe and energy you'd like your clients to feel while attending your event. Your own company space may work, if offers the atmosphere your clients enjoy. Other ideas include a restaurant, a hotel conference space, local theater, or outdoor venues.
4) Maintain communication with team and guests
When it comes to event planning, over-communicating is much better than not providing enough information or details. After the initial invitation, follow up before, during, and after the event. Communicate at least once a week with your planning team to assure that all the details of your event are being handled. Provide guests with information repeatedly, such as how to find the venue, what to expect during the event, and who to contact with questions and comments.
5) Be organized and friendly during the event
While planning a company event can definitely feel like its own full-time job, it's important that you also enjoy the event. Prepare written checklists, event layout, duties, and schedules so your team doesn't rely on you for every issue that arises. Make time during the event to connect with your guests with a warm welcome and valuable conversations during the event. Guests enjoy events when their hosts do, so take a few deep breaths and relax... it's time to shine.
6) Follow up with guests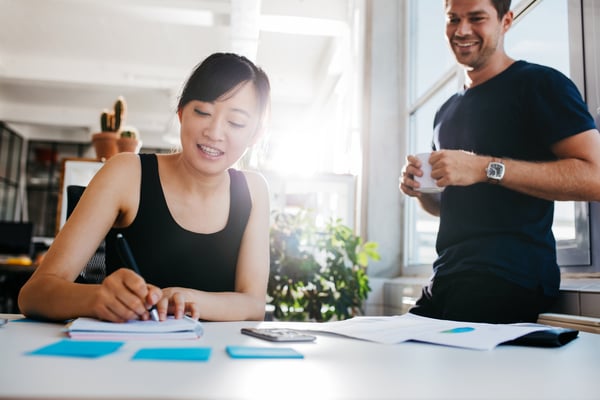 Of course, you'll thank attendees for coming during the event, but an after-event follow-up that asks for their feedback and thanks them sincerely for attending can make a big positive difference in the way your guests view you and your company… and if they'll want to come next time.
7) What could you do better?
Within a day of your event, evaluate what worked well with your planning team. Measure your success. Integrate guest feedback to see how you can make future events even more successful.
8) Keep good records
Don't hope that you'll remember what you've learned next time you plan an event. Record the details of your event planning so you don't have to start from scratch next time. Summarize your evaluation, guest feedback, and ideas for the future. Document your goal and how you measured your success. Over time, these notes will become incredibly useful to you and serve as a guide for, as well as the history of, your company events.
---
For office and retail commercial real estate insights, leasing and consulting, please contact us.